COVID-19 diagnostic
reagents
DLP™Q COVID-19 RT-LAMP Kit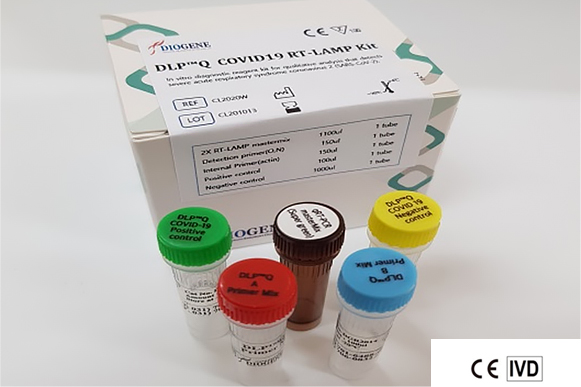 The DLP™Q COVID-19 RT-LAMP kit is
an in vitro diagnostic medical device that can diagnose COVID-19 infection within 30 minutes.
This product applies the real-time reverse transcription loop-mediated isothermal amplification (RT-LAMP) method to quickly and accurately screen a small amount of novel coronavirus. The DLP™Q Corona 19 RT-LAMP kit has obtained official certification from the Ministry of Food and Drug Safety and the European in vitro diagnostic reagent (CE-IVD), providing high-precision diagnostic services to global customers.
Specification
| Item | Specification |
| --- | --- |
| Detection Technique | 2019-nCoV (COVID-19) |
| Target Region | Orf1ab gene, Nucleocapsid (N) gene |
| Detection target | Real-time One step RT-LAMP 2 gene |
| PCR running time | within 30 minutes |
| Compatible PCR device | CFX96™ Real-Time PCR, Biosystems™7500, Roche LC96 or LC480 |
Process

Example of test resulting using CFX96 Real detection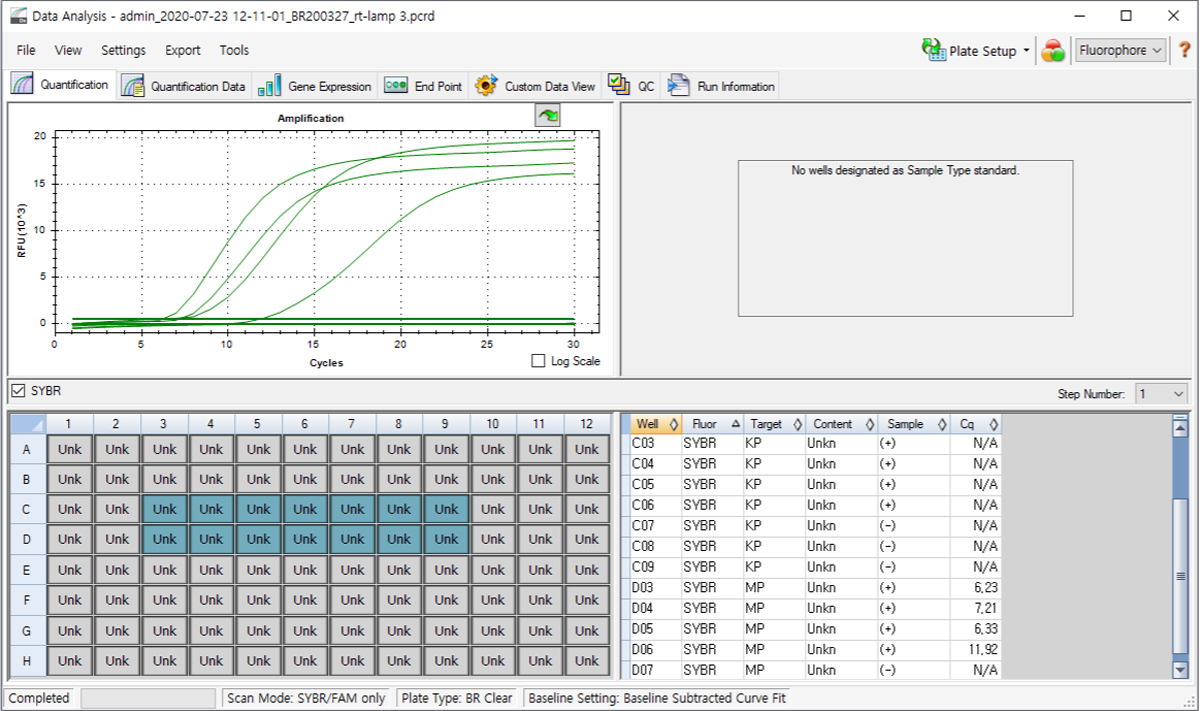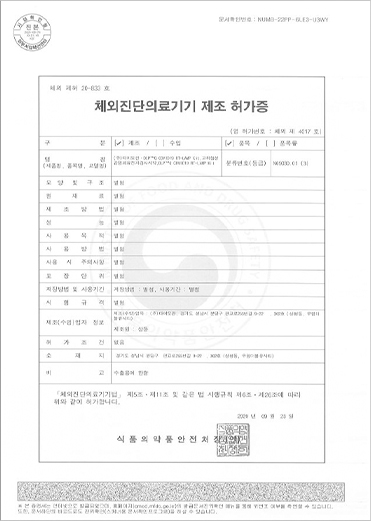 Export License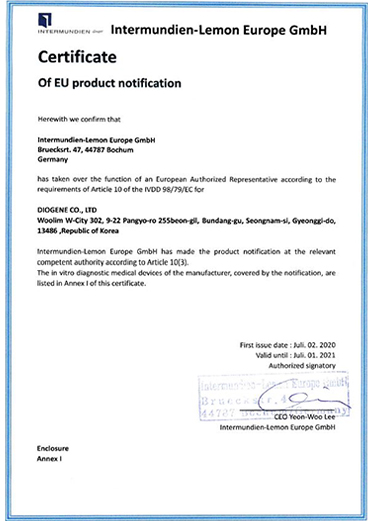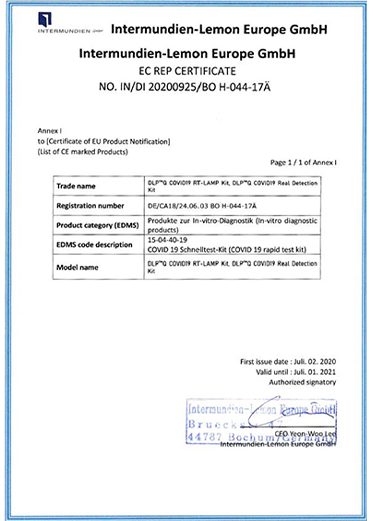 CE-IVD Certification
Order Information (COVID-19 Diagnosis Kit full package)
Product name
Approval
Packing Unit
Product image
RT LAMP Kit
DLP™Q COVID19 RT-LAMP Kit
KFDA, CE-IVD
100 test/kit
Sample
Collection Kit
DNA Saliva Collector®
* Saliva collection
KFDA
1test/kit
DiViral™ Transport Kit
* NasopHaryngeal, OropHaryngeal,
Sputum collection
KFDA
1test/kit
Nucleic acid (RNA)
isolation Kit
Gensol™ Clinic DNA/RNA
extraction Kit
KFDA, CE-IVD
250 test/kit